Princess Diana's former royal butler has hit out at Prince Harry's claim that, despite press reporting to the contrary, he did not give Prince William their mother's engagement ring to propose to Kate Middleton with because "it wasn't mine to give."
Burrell, who worked for Diana from 1987 up until her death in a 1997 Paris car crash, told a U.K. newspaper on Tuesday that Harry did ask for the jewel because he was present when the brothers were asked to pick out pieces of jewelry at Kensington Palace in the aftermath of their mother's death.
According to Burrell, Harry chose to keep Diana's highly treasured engagement ring as a keepsake and William opted for her Cartier watch. This he repeated in interviews after the ring appeared on the finger of Kate Middleton in 2010, alleging that Harry must have given it to his brother.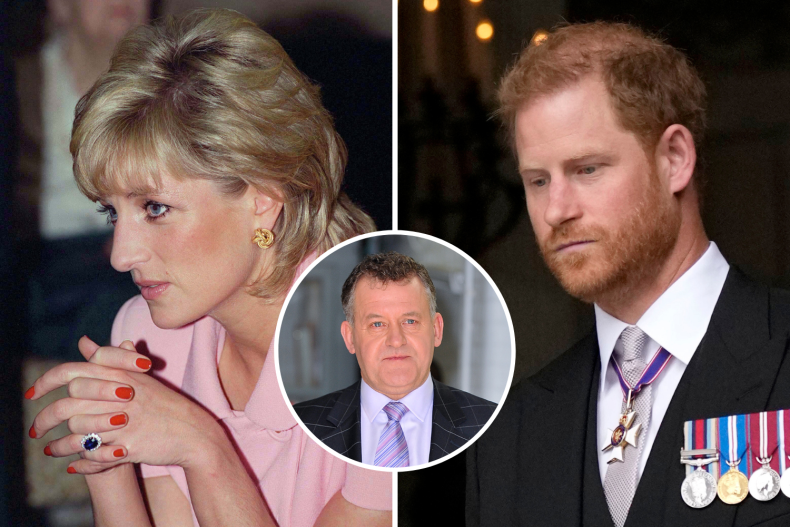 Harry denied this account in his bombshell memoir Spare which hit the shelves in January, becoming the fastest-selling non-fiction book in history.
"The papers published florid stories about the moment I realized Willy and Kate were well matched, the moment I appreciated the depth of their love and thus decided to gift Willy the ring I'd inherited from Mummy, the legendary sapphire," he wrote.
"A tender moment between brothers, a bonding moment for all three of us, and absolute rubbish," he continued. "None of it ever happened. I never gave Willy that ring because it wasn't mine to give. He already had it. He'd asked for it after Mummy died, and I'd been more than happy to let it go."
After her death, it is believed that William and Harry inherited equal shares in Diana's extensive jewelry collection.
Speaking to the Daily Mirror on Tuesday, Burrell said Harry definitely asked for the ring in 1997.
"Harry said to me, I always remember holding mummy's hand and that ring hurting me because it was so big.
"And that's why, when the boys came to Kensington Palace, I said to them, 'you must take something of your mother's, you must take something to remind yourself of your time here at Kensington Palace and your mother's life.'"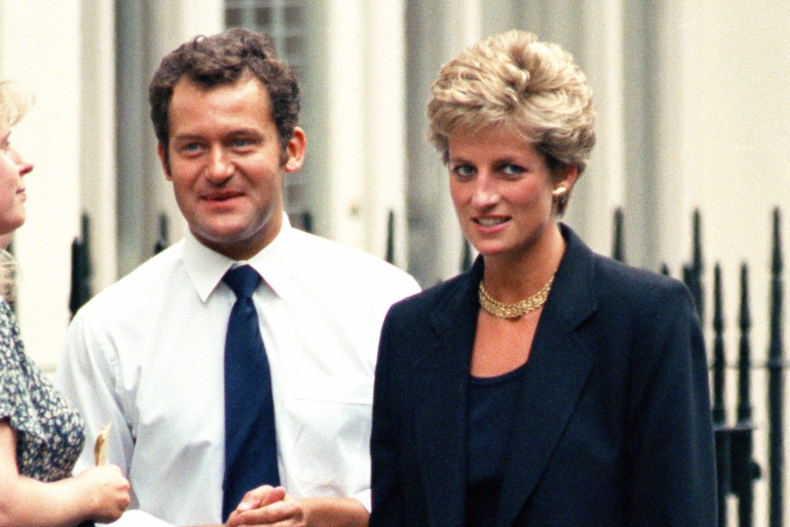 According to Burrell, William requested the Cartier Tank watch "'which Grandpa Spencer gave her for her 21st birthday because I remember mummy wearing that, keeping the time.'"
Harry allegedly requested the engagement ring because "'that's the ring I remember from my childhood.'"
On what happened next, Burrell said the brothers must have struck a deal. "Harry obviously gave up his treasure to his brother so that it could be on the ring finger of his wife who would one day be Queen."
The butler told the newspaper that William was originally happy for Harry to have the engagement ring, made of a large oval sapphire surrounded by diamonds and presented to Diana by Prince Charles in 1981, because he "is not materialistic, so he didn't look for the flashiest jewel in mummy's collection."
"What they chose were the two very simple things really, a ring and a watch. Not fantastic jewels. But they meant something to the boys."
Burrell has had almost no contact with William and Harry in the years since their mother's death, following intense scrutiny in 2002 when he was accused of having stolen items from Diana's estate.
A legal case was brought against the former butler by the princess' executors after hundreds of items belonging to Diana, Charles, and William were found in his home during a police raid. The case went to trial but sensationally collapsed after evidence was given that Burrell had previously informed the queen he was storing the items for safekeeping.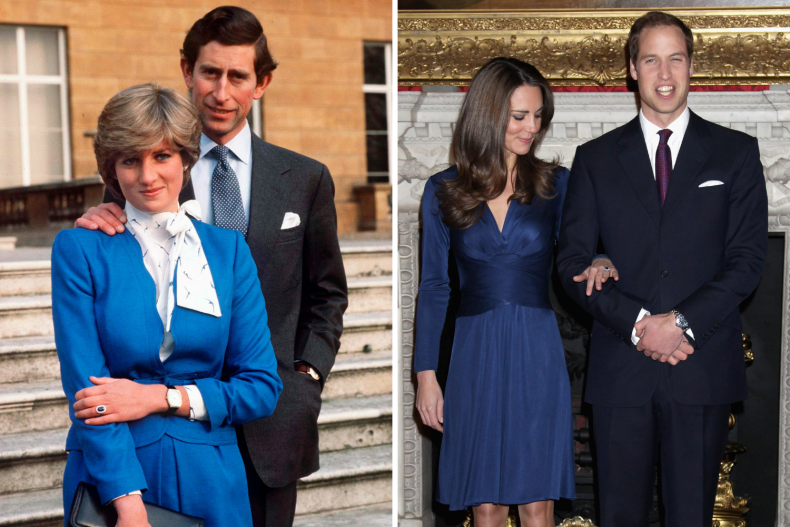 Burrell published his own bombshell memoir a year after the trial in 2003 titled A Royal Duty. The book revealed an in-depth portrait of Diana's private life, something the former staff member faced backlash for exposing.
In a joint statement, William and Harry condemned Burrell over the book ahead of its publication, saying: "We cannot believe that Paul, who was entrusted with so much, could abuse his position in such a cold and overt betrayal.
"It is not only deeply painful for the two of us, but also for everyone else affected and it would mortify our mother if she were alive today.
"And if we might say so, we feel we are more able to speak for our mother than Paul. We ask Paul please to bring these revelations to an end."
Today Princess Diana's engagement ring is worn by her daughter-in-law Kate Middleton who, since Queen Elizabeth's death in September, has also adopted the late royal's title of Princess of Wales.
Newsweek approached representatives of Prince Harry for comment.
James Crawford-Smith is Newsweek's royal reporter based in London. You can find him on Twitter at @jrcrawfordsmith and read his stories on Newsweek's The Royals Facebook page.
Do you have a question about King Charles III, William and Kate, Meghan and Harry, or their family that you would like our experienced royal correspondents to answer? Email [email protected]. We'd love to hear from you.
Related Posts