Princess Diana's former royal butler has hit out at Prince Harry's claim that, despite press reporting to the contrary, he did not give Prince William their mother's engagement ring to propose to Kate Middleton with because "it wasn't mine to give."
Burrell, who worked for Diana from 1987 up until her death in a 1997 Paris car crash, told a U.K. newspaper on Tuesday that Harry did ask for the jewel because he was present when the brothers were asked to pick out pieces of jewelry at Kensington Palace in the aftermath of their mother's death.
According to Burrell, Harry chose to keep Diana's highly treasured engagement ring as a keepsake and William opted for her Cartier watch. This he repeated in interviews after the ring appeared on the finger of Kate Middleton in 2010, alleging that Harry must have given it to his brother.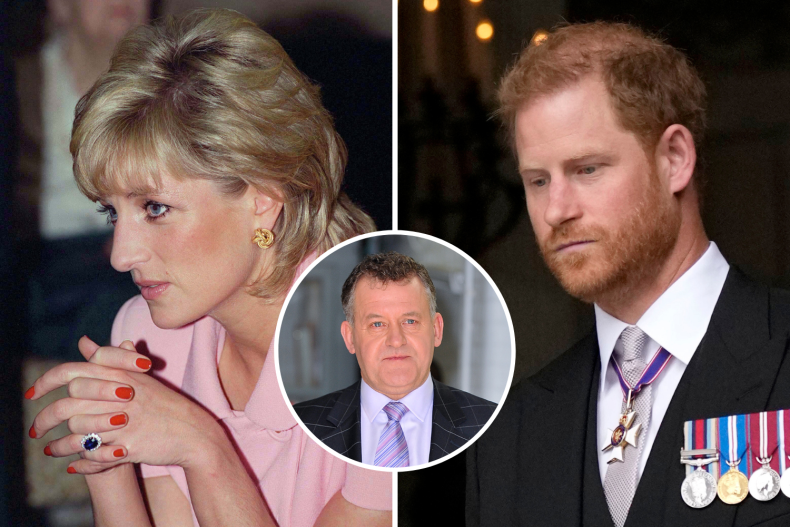 Harry denied this account in his bombshell memoir Spare which hit the shelves in January, becoming the fastest-selling non-fiction book in history.
"The papers published florid stories about the moment I realized Willy and Kate were well matched, the moment I appreciated the depth of their love and thus decided to gift Willy the ring I'd inherited from Mummy, the legendary sapphire," he wrote.
"A tender moment between brothers, a bonding moment for all three of us, and absolute rubbish," he continued. "None of it ever happened. I never gave Willy that ring because it wasn't mine to give. He already had it. He'd
…
Read the rest