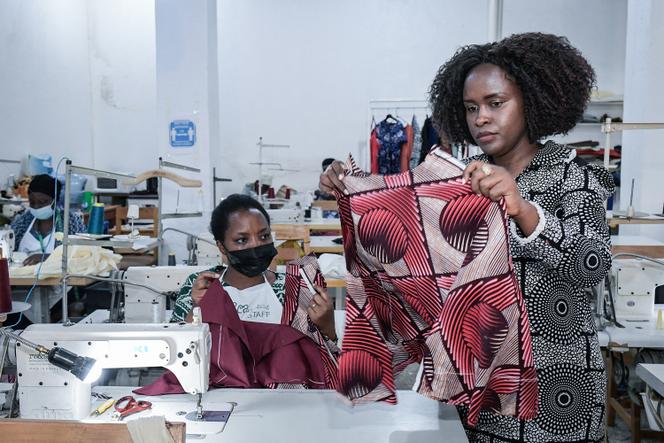 Nestled on a hillside in a posh Kigali neighborhood, the luxury boutique Moshions is a must-see for celebrities visiting Rwanda. Nigerian writer Chimamanda Ngozi Adichie, American actor Winston Duke and Pedro Almodovar's muse, Rossy de Palma, have been in for fittings that they shared on Instagram before leaving with a garment created by Moses Twahirwa. This young star of Rwandan high fashion is a leader in the country's very new generation of designers.
Founded in 2015 and initially known for its fabric inspired by traditional geometric patterns called imigongo, the Moshions brand has quickly gained popularity among Rwanda's elite. And for good reason: Moses Twahirwa counts President Paul Kagame among his customers. But the November 2021 launch of the Imandwa collection (a term in Kinyarwanda referring to the ancient gods) established the designer on the international scene.
More on this topic
Subscribers only

Arab models are slowly making their mark in the fashion industry
The line, which mixes typical traditional East African garment draping with shirt collars, high-waisted flared pants and tie-dye, was presented at a fashion show in Florence in June. "I was inspired by the clothes and lifestyle of our ancestors, using local techniques like embroidery and bead weaving, but also working with modern cuts," said the 31-year-old designer.
The Imandwa collection is gender neutral and its main pattern depicts a crying man's face
The designer is not afraid to challenge the social norms conveyed by the tradition he draws inspiration from, especially in the definition of masculinity. The Imandwa collection is gender neutral and its main pattern depicts the face of a crying man who is wearing an amasunzu, a hairstyle that was
…
Read the rest