A female Tanzanian fashion designer based in Houston alleged Wednesday that clothing worn by former Department of Energy (DOE) official Sam Brinton had been contained in her luggage that she reported missing in Washington, D.C., in 2018.
Asya Khamsin, who has designed and hand-made her own clothing line for years, said she recently saw a report that Brinton had been charged with stealing multiple pieces of luggage across the country and noticed that the former official appeared to be wearing her clothes in several photos. Khamsin said she had packed the same clothes in a bag that vanished on March 9, 2018, at Ronald Reagan Washington National Airport.
"I saw the images. Those were my custom designs, which were lost in that bag in 2018," she told Fox News Digital in an interview. "He wore my clothes, which was stolen."
Khamsin added that she had flown to Washington, D.C., to attend an event where she was invited to put her clothing on display. However, the disappearance of her bag prevented her from participating.
SAM BRINTON, NON-BINARY BIDEN OFFICIAL, STOLE JEWELRY WORTH $1,700 IN SECOND LUGGAGE THEFT: POLICE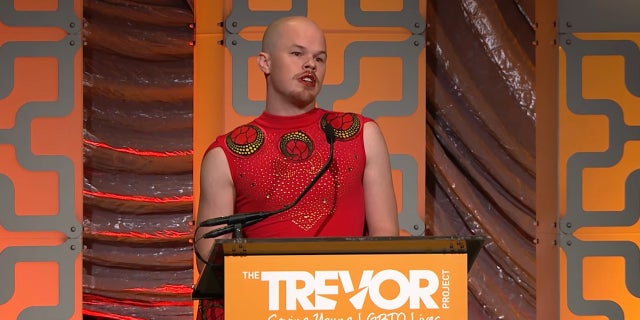 Shortly after the apparent theft of her bag, she and her husband filed a police report with the Metropolitan Washington Airports Authority Police Department, but the case was never solved. They also filed a claim with Delta Air Lines, which is the airline that she used to travel from Houston to Washington, D.C.
In communications between Khamsin and Delta Air Lines officials from March 2018 shared with Fox
…
Read the rest