It's capital "H" Hot! This year summer came on strong with daily temperatures reaching into the 90's and late afternoon/early evening thunderstorms making it not only hot, but also steamy. My question: what are y'all drinking? Replies varied, beer and wine still topped the list. Mixed drinks, Gin & Tonic, followed by Negroni and Margarita.
John Rees, who is an avid biker, loves to grab a cold beer after work with friends and considers it a bonus if there is ample bike parking. I asked him to give me the rundown on the establishments he frequents.
     Steel String – great place for beers, good variety and great owners. COVID forced them to turn a few car parking spots into additional outdoor seating and that space is a welcoming addition. It can be a busy street with elevated noise from the car traffic. John would like to see more bike parking.
     Dingo Dog –  a non-profit nano brewery, has an interesting collection of beers with profits going to a great cause, animal rescue. Very dog friendly and good outdoor seating. A little noisy from car traffic and can use more bike parking.
     Craftboro – good local beers, great owners and lots of outdoor space. Bonus, next door Coronato Pizza will deliver your order to the taproom. There is ample bike parking, it is set back from the main road, and is accessible by Robertson Bike Path.
     Beer Study – is the only bottle shop left in the downtown area. John likes that there are always interesting beers on tap and a great selection of cans and bottles to take home. Some consider Beer Study a dive bar, but John says that is part of the charm. Good covered outdoor seating and good bike parking. Best to ride by bike, walk, or take public transit, as car parking can be tight in the Midway section of town.
     Franklin Motors – Newest hang out in Chapel Hill has a great selection of beer. It is all outdoor seating and there is a lot of space. Good food truck associated with the business, decent bike parking, but John thinks it could be better located. I like this space also and would like to see their mixed drink menu grow.
     Blue Dogwood – John says people forget about this Public Market/Food Hall, but they shouldn't. Not a huge selection of beer but the outdoor patio is shaded and the food options are great. There is parking for cars but no real parking for bikes, "we just lay them against the wall". Owners are bike friendly, the landlord needs to step up and install bike parking.
David Sutton, owner of DB Sutton & Company hair salon on Franklin Street, also has a unique wine shop at the same location. We talked about summer wine selections; here are some of his recommendations.
     I love the Mabileau Chenin des Rouilleres because it is simply wonderful with seafood. I generally open a bottle and sip while cooking and it gets the palate ready for what's next, be it the food or a different bottle. It reminds me of France and my times there. Floral crisp green apple and a mineral palate. Not to miss.
     Also by the Mabileau's is their FRED, a cabernet franc. Made as homage to Rémy's father who had an affinity for flying so the call letters spelling FRED the grandfather's first name. In the warmer months I enjoy a slight chill to the wine and go with grilled meats and fish. This family is on point with their wine making. The Cabernet Franc is typical of a Loire red.
     L'Orgueil Sparkling. A young woman winemaker using Melon de Bourgogne (the grape you typically find in Muscadet) to make a light alcohol tasty treat. The winery located in the Loire near the Maine River is a bright way to start an afternoon. It has the aspect of a breezy beach and a slight minerality that gives it a nice structure. The summer fruits and a nice cheese, green olives, all lovely compliment to this wine.
     And in every season, my go-to is always a bottle of Champagne. I can always recommend the Jacquesson Cuvee 743. It's what I expect in a champagne, fine bubbles that offer a beautiful palate treat. Made mostly of Pinot Noir grapes and Chardonnay. A great balance in acidity and yeastiness. A good reason to celebrate a summer, life in general, the cicadas in the background.
I asked Gary Crunkleton, owner of The Crunkleton on Franklin Street, what he is serving this summer. He told me that they are making a lot of gin and tequila drinks with mezcal dubbed "this summer's hottest drink" gaining in popularity. Tom Collins, Gin Gin Mule, Margarita and Tequila Old Fashioneds top the list. My personal favorite summer drink is Hendrick's Gin on ice, no lime, no twist, no nothing… just Gin on ice. But if you like to mix it up a bit, here are three favorites from my original twitter question. What are y'all drinking?
Negroni
Rina Saltzman
1 oz Gin (Rina likes Bombay Sapphire)
1 oz Campari
1 oz Sweet Vermouth
Combine the ingredients in a cocktail glass filled with ice; stir to combine. Add a twist of orange peel.
Gin & Tonic
Louie Rivers III
2 oz Gin (Louie likes Navy Strength Conniption)
4 oz Tonic Water
Combine the ingredients in a cocktail glass filled with ice; stir to combine. Garnish with a slice of orange.
Aperol Spritz
Sue Jackson
2 oz Aperol (an aperitif with flavors and aromas likened to sweet and bitter oranges, rhubarb, and gentian root)
3 oz Processo
Splash of Club Soda
Fill a large wine glass with lots of ice. Add Aperol, Processo and a splash of soda. Gentle stir, garnish with a slice of orange.
---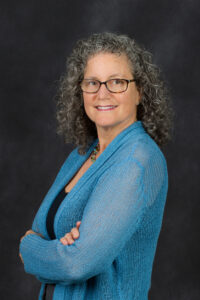 Penny and her family moved to Chapel Hill in 1998. She soon joined the Town of Chapel Hill's Telecommunications and Technology advisory board and was appointed by the town to the OWASA board of directors where she served 6 years and held the Vice Chair position. In 2009 she ran and was elected to the town council in Chapel Hill, and in 2012 ran and was elected to the BOCC where she served 8 years, the last two as chair of the board. Penny owns and operates a personal chef and catering company and has been published in Cary Magazine, Gourmet Magazine, INDY Week, Southern Neighbor and News14. She lives in Carrboro with her mom Jersey Jacky. You can find her on Twitter and Instagram
---
Chapelboro.com does not charge subscription fees, and you can directly support our efforts in local journalism here. Want more of what you see on Chapelboro? Let us bring free local news and community information to you by signing up for our biweekly newsletter.
Related
Related Posts