"My mom would have approved of the ring. Oh yeah, and of Steve too!" said Rivers, who is the daughter of late comedian Joan Rivers.
Melissa Rivers is a bride-to-be!
In an interview with rivers-engaged-to-attorney-steve–mitchel-exclusive-8399875″>PEOPLE published on Thursday, the television personality revealed she's engaged to her boyfriend Steve Mitchel after a year and a half of dating, sharing that her mom, the late comedian Joan Rivers, would not only have approved of her new fiancé, but also would give her stamp of approval of the massive engagement ring he had custom designed for her.
"It's a big step for both for us and I'm still in complete and total shock, even a month later, but beyond happy," Rivers said. "And more importantly, my mom would have approved of the ring. Oh yeah, and of Steve too!"
Fans began speculating that Rivers was engaged after she was spotted wearing a diamond ring on that finger while at BravoCon last weekend. Check out her gorgeous sparkler in the photo, below.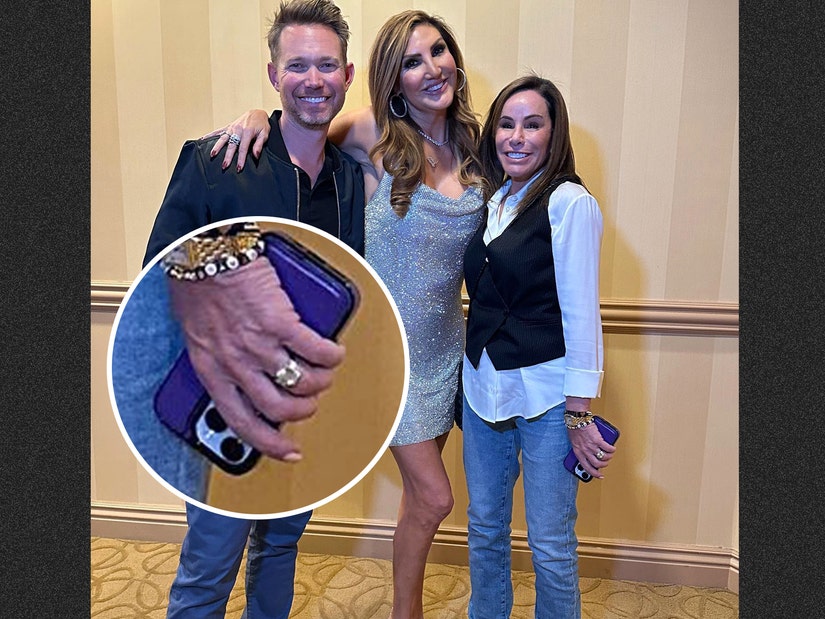 Instagram
While speaking with PEOPLE, Rivers, 55, said she and Mitchel first met at a Didi Hirsch Mental Health and Suicide Prevention event.
"I'm the Co-Chairman of the board. He was there as a friend's plus one," she recalled. "It's not often that a total stranger comes up to me and just starts talking. We've been together now for about a year and a half."
Rivers was previously married to John Endicott from 1998 until 2003. They share one child, son Cooper, now 22.
The Lies My Mother Told Me author said she'd never say "I Do" again following her divorce. However, that was until Mitchel.
"All of my friends are joking that I had a pretty good run and almost got to the finish line of staying single for the rest of my life. It's something that I never believed in my heart of hearts that I would ever do. But, apparently hell freezes over and pigs do fly," she told PEOPLE. "I didn't see it coming and it's really not easy to pull a fast one on me. Once Steve shoved some smelling salt under my nose from passing out, I said yes."
Rivers said the couple got engaged while on vacation in Mexico last month, and recalled what led up to the proposal.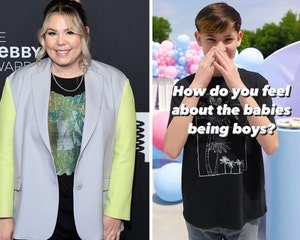 Getty / Instagram
Pregnant Kailyn Lowry's Son Says She Should 'Stop Having Kids' at Gender Reveal Party

View Story
"The whole day was a comedy of errors," she said. "Starting with that it was Friday the 13th.  In hindsight, Steve was a wreck all day. I guess as soon as he woke up he realized the date and asked me if I had any negative feelings towards Friday the 13th."
"We were having dinner on the beach and there was a boat out in the water that kept turning on and off its lights. I was totally absorbed in trying to figure out why the boat was doing this and not paying attention to my surroundings," she continued. "Steve told me he loved me and wanted to spend the rest of his life with me. I told him the same, but I wasn't even looking at him. I was so concentrated on this boat. He finally said, annoyed, 'I got you something.' I turned around and the ring was on the table and that's when I went into full shock. I was totally speechless when he prompted me with 'well?' I'm wearing the ring so obviously I said yes!"
"Steve had been so nervous all day that when we got back to the hotel room, he literally passed out," she added. "I hadn't even taken my make up off yet and he was fast asleep."
Before the proposal, Mitchel approached Rivers' son Cooper to get his blessing.
"Steve called my son, Cooper, before he proposed," Rivers recalled to PEOPLE. "Cooper said 'Great, but let's not rush to the altar too fast, we don't want to freak her out!"
The podcast host said that she and Mitchel are not in any hurry to walk down the aisle.
"We're taking baby steps. We haven't planned anything yet. If we do a ceremony and party I can't imagine it being any time before 2025," Rivers explained. "I can guarantee it will be nothing like my first wedding or anything on that level."
Related Posts